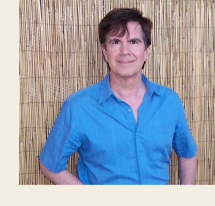 For the last 20 years, I've spent much of my time creating and recording the Liquid Mind series of chill out, downtempo, ultra-slow sedative music. At the same time, I've been actively writing and co-writing other styles of music – concert music for piano, pop songs for film & tv & other artists, and even a patriotic anthem and video written to honor my Dad and the Liberty Memorial Monument and Museum in Kansas City, Missouri.
If you're curious to hear some of this music, please follow the links below:
• To hear my piano music, please click here
• To hear the patriotic anthem Oh Liberty!, please click here
• To download free MP3's from the Liquid Mind series, please click here
• Liquid Mind® music plays on Pandora, Spotify, Amazon Prime, Apple Music and many other streaming services 24 hours a day, 7 days a week, 365 days a year, everywhere in the world.
Thanks for your support of my music! — Chuck Wild, Los Angeles, California
Music on this website is protected by Copyright © 1987-2019 Gold Masque Music (ASCAP), Chuck Wild Music (BMI), Life by Wild Music (BMI), & Warner Tamerlane Publishing Corp (BMI). International administration: Warner/Chappell Music, Inc. (ASCAP). All rights reserved; unauthorized use of this music is forbidden by law.